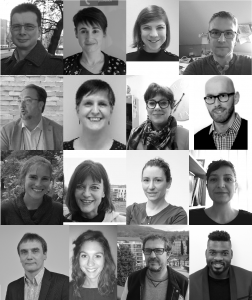 One of the objectives of BIMplement is to demonstrate, test, and validate BIM learning tools and learning methods in "pilot field labs" and "experimental sites". The tasks of the BIMplement coaches are to mobilise local stakeholders, to find and document potential field labs and experimental sites, to contribute to the selection of BIMplement trainers, and to coordinate the implementation of the project in its territory.
Furthermore, BIMplement coaches organize BIM awareness campaigns in their local pilot territories, addressed to local public and private contractors, project developers and building and installation companies with a special attention to craftsmen and SME's with the purpose to convince them to build up their skills.
To guarantee an implementation in all the territories, all participating countries have selected one or more BIMplement coaches during the first 4 months of the project (Sept. 2017 – Dec. 2017): 2 in Netherlands, 2 in Spain, 1 in Poland, 1 in Lithuania and 10 in France.
The BIMplement coaches have been trained by Alliance Villes Emploi and ASTUS Construction.
You can learn more about the 16 BIMplement coaches by clicking here
Author: ASTUS-Construction, 15 May 2018