On May 31, Valencian Institute of Building (IVE), in collaboration with the regional government, Generalitat Valenciana (GV), organized a technical session on the implementation of the BIM methodology in Valencia region.
The objective was the awareness of the attendees in the importance that the BIM methodology is acquiring in recent years, and the level of implementation that already has in some European countries where its use is already mandatory in some cases.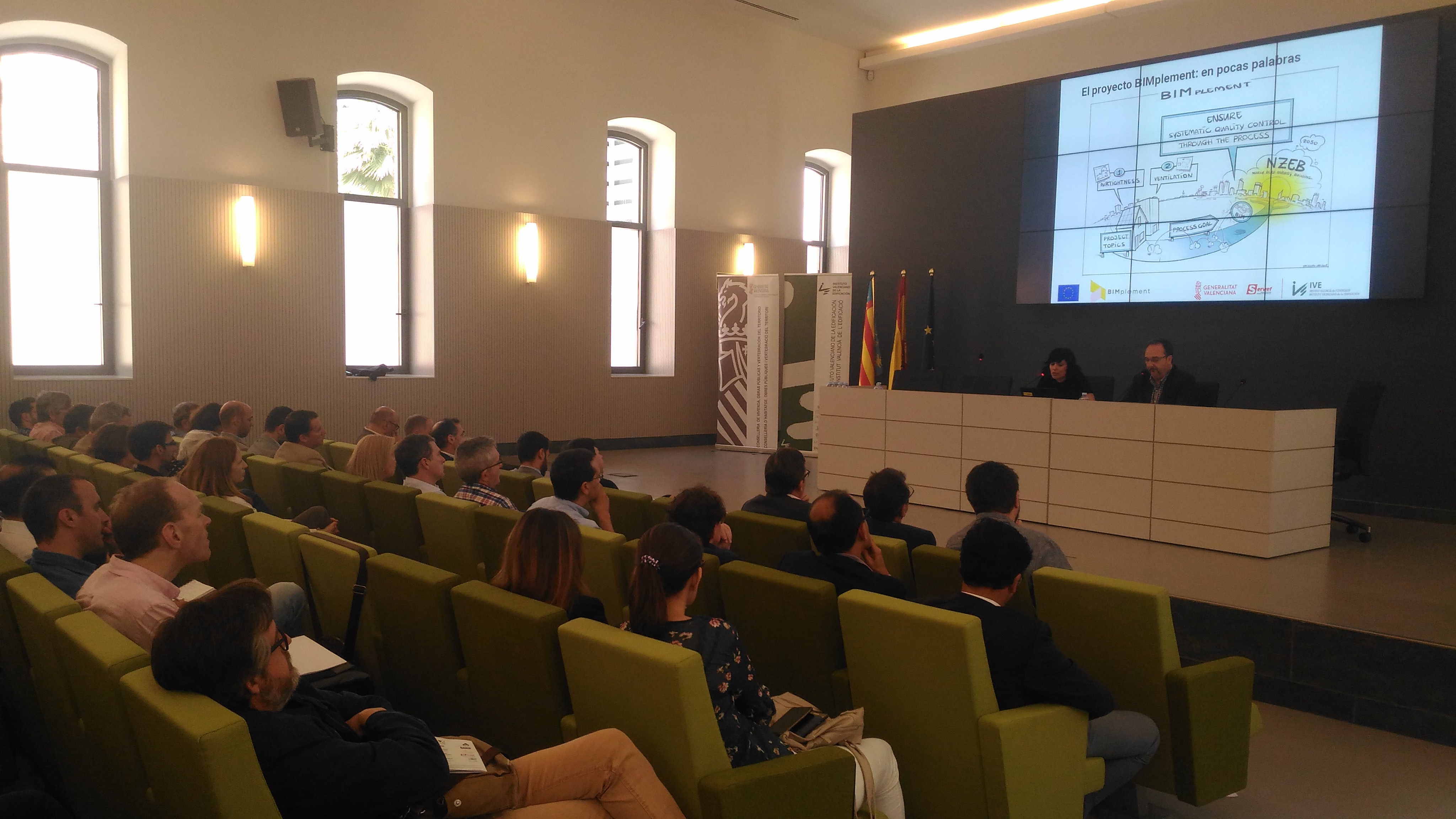 The session was entitled "Advances and current status of the implementation of the BIM methodology", was held in the auditorium of Generalitat Valenciana and attended by 150 people with different profiles: local authorities, architects, surveyors, builders, etc.
Watch the video presentations here
During the session, the entities participating in the BIMplement project, IVE and SERVEF, through their technicians Miriam Navarro and César Jiménez, introduced the H2020 project BIMplement. At the end, attendees were asked to fill out a survey whose results would be useful for the development of the project.
Of the 74 responses obtained, it should be noted that:
The majority knew the BIM methodology but half of them are considered at an initiation level.
Only 30% have received training during the last year but more than 93% want to be trained soon. The type of course they require is very varied.
A third of respondents already use BIM in their workplaces, mostly in the design phase.