ULC Installatiegroep: Offices Hoog-Catharijne
Project presentation
Experimental site
Utrecht (The Netherlands)
Office building
Size: 107.000 m2
Renovation
Predicted energy performance: 88kWh / m2year
Description
The project consists of retrofitting a building (offices and a shopping mall) for a real estate inves-tor. The building is located in the city centre of Utrecht, The Netherlands and is directly connected to the main train station (285.000 visitors per day). The mall and offices must remain operational during retrofitting and measure 107.000 m2. The building will ultimately be used by 30 million visitors per year.
The project is being executed by three main co-contractors: one for installations (ULC) and two for construction (AKOR and Boele Van Eesteren).
Training sessions
In two training sessions the main obstructions in information flow (from engineering to construc-tion) were identified. These results were used to setup ULC's Pilot Field Lab. The trainees were all very familiar with using model viewers and working with information from the IFC-model. The workplace coach used the model (provided by the contractor and improved for installation use by ULC's engineering department) to determine how the model and the information it contained could fit the needs of the blue collar worker better. The workplace coach also focused on integrat-ing quality control beforehand instead of afterwards (as is normally done).
| | |
| --- | --- |
| Type of training | BIM + Ventilation |
| Total number of companies involved | 1 |
| Total number of participants | 9 |
| White Collars | 2 |
| Blue Collars | 7 |
| Duration (days) | 1 |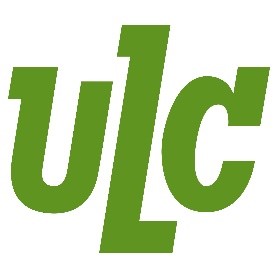 Contracting team: ULC Installatiegroep
ULC Installatiegroep is a family-owned, medium-sized Dutch installation company with a focus on optimizing building performance. Their aim is to create sustainable (indoor) climate suited for their client(s) needs. They are frontrunners on the use of BIM in the Netherlands.

Design team: Galjema
Galjema is an independent consultancy company with an ISO 9001:2015 certification. Their ser-vices are focused on consultancy of installation design.

Owner: Klépierre
Klépierre is a French real estate investor and the second largest listed shopping mall operator of Europe. Their aim is to own, operate and manage shopping malls in all of Continental Europe.